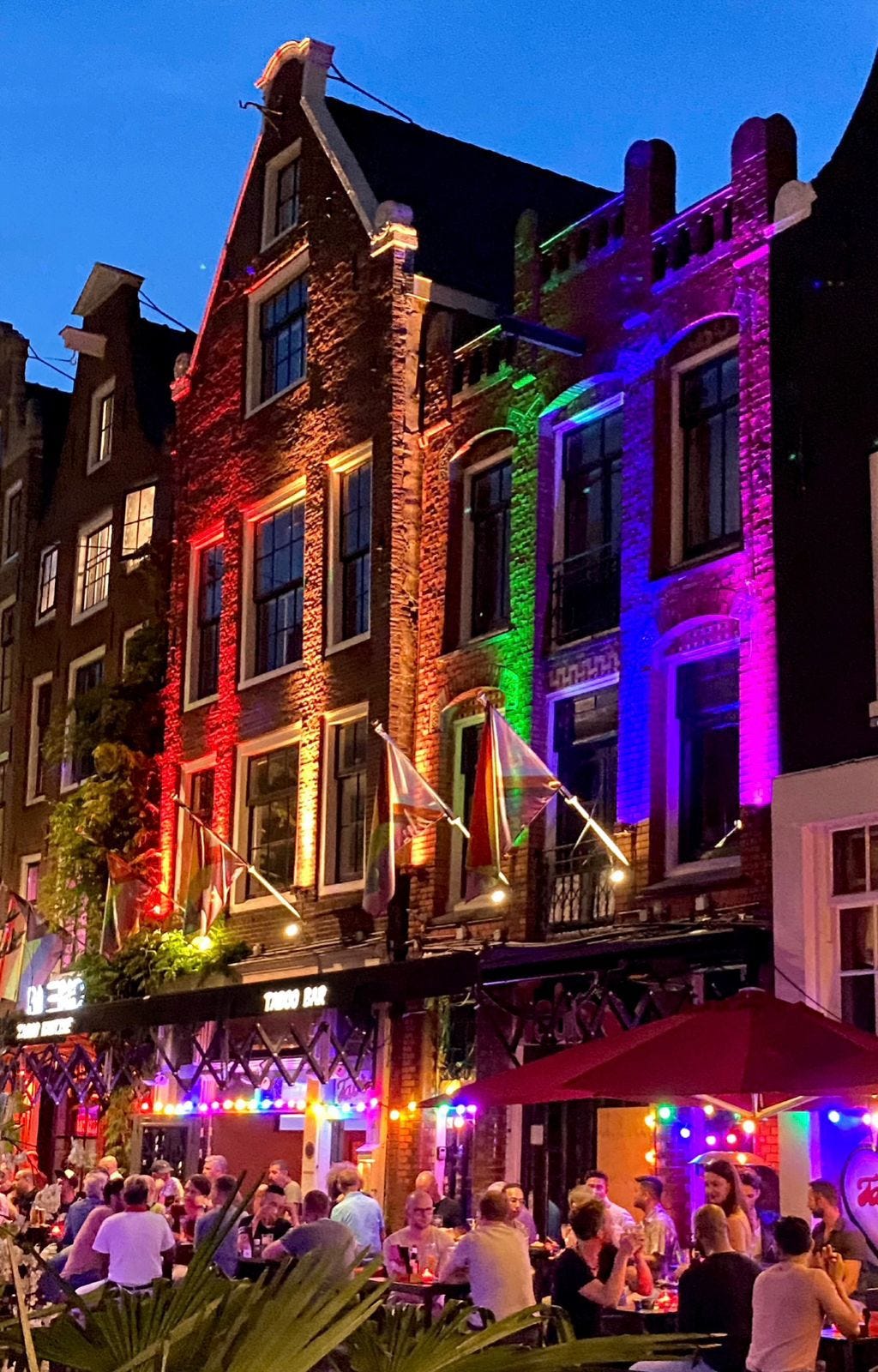 Taboo Bar and Taboo Kantine

are a popular gaybar and restaurant in the main gaystreet in Amsterdam.

Both locations have a large terrace where we serve drinks,
cocktails, comfortfood and snacks.

We are open every day:
Monday - Thursday 16.00 - 03.00
Friday 15.00 - 04.00
Saturday 15.00 - 04.00
Sunday 15.00 - 03.00

We do not take reservations online. We will find you a spot on arrival.


Follow us for the latest info, events and updates:
Every Wednesday Fabulous Cocktail night starting at 22.00
Sunday's Drag me to Heaven starting at 22.00

Great deals on selected cocktails. Great music, fun games and
dragshows during the night.

For enquiries you can contact us trough Whatsapp 06-87863444